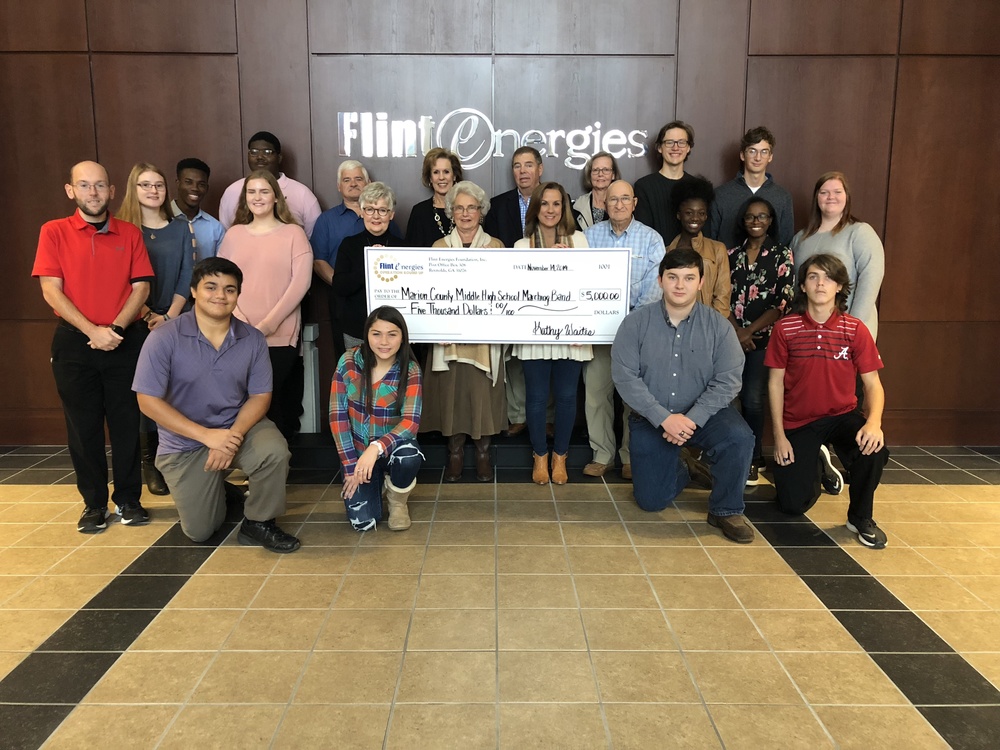 Marion Eagle Band
Marion Eagle Band
Friday, November 22, 2019
Our Marion County Eagle Band has been busy this year. Our Marching Eagle Band has competed at the Phenix City Invitational, receiving superior ratings, 1st place in class A Drum Major (Kody Mincey), and 1st place in Class A Drumline. Our marching band students have done very well this year and will continue to provide energy and support at all of our Marion County football games through the playoffs.
We also have many students that will be auditioning for the GMEA District III Honor Band in December. These middle school and high school students are working hard to prepare scales and sight-reading to compete against other students from the region. Those students receiving the highest scores will be selected for an "all-star" band.
Recently, our Eagle Band was awarded with a $5,000 grant from Flint Energies to help in purchasing new uniforms for our Marching Eagle Band. We are excited to give our band a sharp new look and we would like to thank Flint Energies for the assistance in helping our students succeed. Look out for our new look next football season when the Marching Eagle Band takes the field!
Finally, our Eagle Band Christmas Concert will be on Tuesday, December 17th at 7:00 PM in the MCMHS Gym. Our band students grade 6-12 have been working hard on learning new musical curriculum that they are going to present at this performance. We hope you can make it to the concert and thank you for everything our community does to support our Eagle Band!