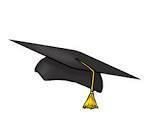 Graduation 2020 Information
Melissa Jernigan
Tuesday, February 04, 2020
Seniors and Parents/Guardians: Please read carefully!
Requirements for Graduation 2020
2020 candidates for graduation from Marion County High School must meet the following requirements:
Pass all necessary courses for graduation and have grades on file in counselor's office by Wednesday, May 20, 2020. This includes all transfer credit.
Clear all fees and fines by the first Friday of April, 2020. No one will be allowed to attend Senior trips until all fees and fines are paid, including tuition.
Participate in both Awards Night ceremony and the Graduation ceremony AND the practices for them. .
Purchase a cap and gown from Herff-Jones (October 3, 2019). No other materials are required for the graduation ceremony. Last date to purchase is Wednesday, December 4.
Participate fully in the designated practices for both ceremonies, as listed below:
Event

When and Where?

What to Wear

Awards Night practice

Wednesday, May 20, 2020

Bus trip to LK Moss-12:00 noon

Gym—2:30 p.m.-4:30-p.m.

(A group pic will be taken.)

Cap and Gown

College/military t-shirt and jeans underneath—NEW tradition!

Awards Night

Thursday, May 21, 2020

Meet in cafeteria at 6:00 p.m.

Cap and Gown

Appropriate clothing underneath (see below)

Graduation Practice

Friday, May 22, 2020

Meet in cafeteria at 8:30 a.m.

Shorts/t-shirt

Males bring a baseball-style cap.

Note: This is a teacher workday, so buses will not run. Please make transportation arrangements.

Graduation

Saturday, May 23, 2020

Meet in cafeteria at 8:00 a.m.

Cap and Gown

Appropriate clothing underneath
*What do I wear under my cap and gown?
Please remember…this is a uniform. You should all look alike. No distractions! Do not modify or alter your cap and/or gown in any way, or you will be asked to purchase a replacement.
Males
White dress shirt, black slacks, solid black tie (no bowties!), black shoes, and black socks
No necklaces or any other items of jewelry/adornment are allowed outside the shirt. Only petite earrings are acceptable. No other visible piercings allowed.
Females
Any color dress or skirt (shorter than your gown)
Black low-heeled shoes or wedges (not flip-flops)
Petite jewelry only, and no other visible piercings allowed!
Honor graduates—Red gowns will not hide dark colors or "loud" prints.
Please be aware of all the requirements.
Be prepared to meet the responsibilities that go along with your success!
In addition, please remember that diploma seal applications (for CTAE-related seals) are due April 15th. You must apply for the seal if you wish to receive it.
Community service hours for that seal must be logged in the counselor's office by May 1.