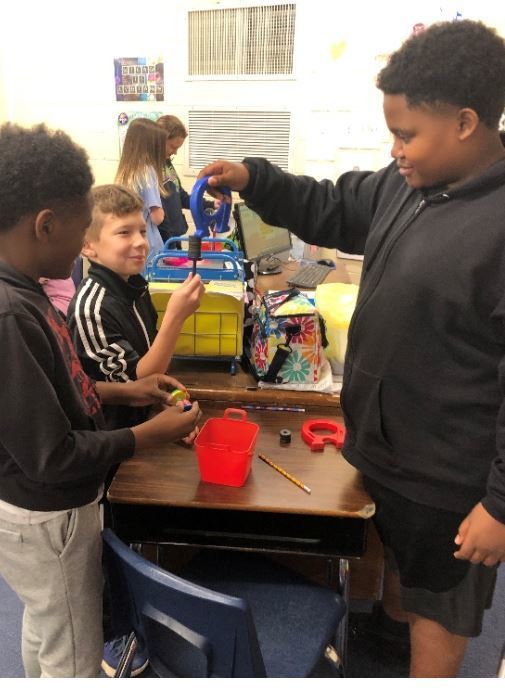 Electricity, Circuits, and Magnetism Oh My!
LKMOSS
Thursday, March 05, 2020
5th grade students in Mrs. Kellie Powell's Science Classes had some hands on fun with Snap Circuits, Electromagnets and magnetism during our last unit on Electricity. Students completed projects at various stations around the room. They recently took the unit test and Mrs. Powell was very pleased with their scores.