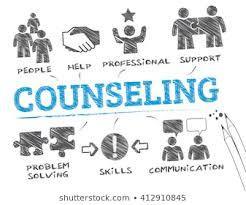 MCMHS Counseling Office Information
Melissa Jernigan
Wednesday, April 01, 2020
From the MCMHS Counseling Office
Please know that you are on our hearts during this difficult time. Your health and safety is very important to us. We have compiled a list of helpful information for students and parents.
For Seniors:
The University System of Georgia has waived application testing requirements. Now is the time to apply if you haven't already! E-mail jernigan.melissa@marion.k12.ga.us to send transcripts. Also e-mail again once you get those acceptance letters!
Don't forget that there are several scholarship applications posted on the system website under "News." Scroll down and check those out also.
The on-campus SAT scheduled for April 14 has been cancelled.
Students in need of ASVAB testing, please contact the recruiter of your choice to find out your options:
o Air Force-Sgt. Dustin Kincaid (706) 527-6754
o Army-Staff Sgt. Corey Tarr (706) 329-2277
o Army National Guard-SFC Ricardo Junco (770) 417-9398
o Marines-Sgt. Malcolm Franklin (706)463-9722
o Navy-Petty Officer Maxwell Cohen (478) 733-2214
If you haven't filed your FAFSA, please complete it as soon as possible. The website is www.fafsa.gov.
For Underclassmen:
Students in grades 7-12 have taken a YouScience aptitude/interest assessment. Results may be viewed by logging into the student's PowerSchool Parent Portal, under LDS and then YouScience. The assessment matches them with careers based on their ability to perform in certain brain games. Please view this information with your child/teen. If you have any questions or concerns, you may reach out to price.melissa@marion.k12.ga.us.
Juniors, you should start researching colleges if you haven't already done so. Valuable information regarding colleges in Georgia can be found at www.gafutures.org. Most college websites have a virtual online tour. Check out requirements, majors, etc. If you have questions, you may e-mail jernigan.melissa@marion.k12.ga.us.
Dual Enrollment Information:
Please rely on college contacts to let you know how to proceed with your classes. If you have any questions or concerns regarding your dual enrollment courses, contact price.melissa@marion.k12.ga.us or your collegiate liaison.
BE SURE to check your college e-mail account, not just your online learning platform. Stay up to date with your classes and keep working.
Regarding Emergencies:
If you see or know of a situation that requires emergency care, please do not e-mail!
For child abuse—Call 1-888-GA-Child
For suicidal ideation or other mental health problems—Call 911 and/or the Georgia Crisis and Access Line at 1-800-715-4225. Students who need to talk with a counselor, but who are not currently in therapy, may contact 741741.
Final Notes:
Please understand that we may not be available every day. Make plans to take care of academics in a timely fashion. Don't wait until the last minute with scholarship applications, etc.

If you have been assigned to an Edgenuity course, please make sure you finish it by May 15th, especially if you need it to graduate!
As other information becomes available, it will be posted on the Marion app and website at www.marion.k12.ga.us.