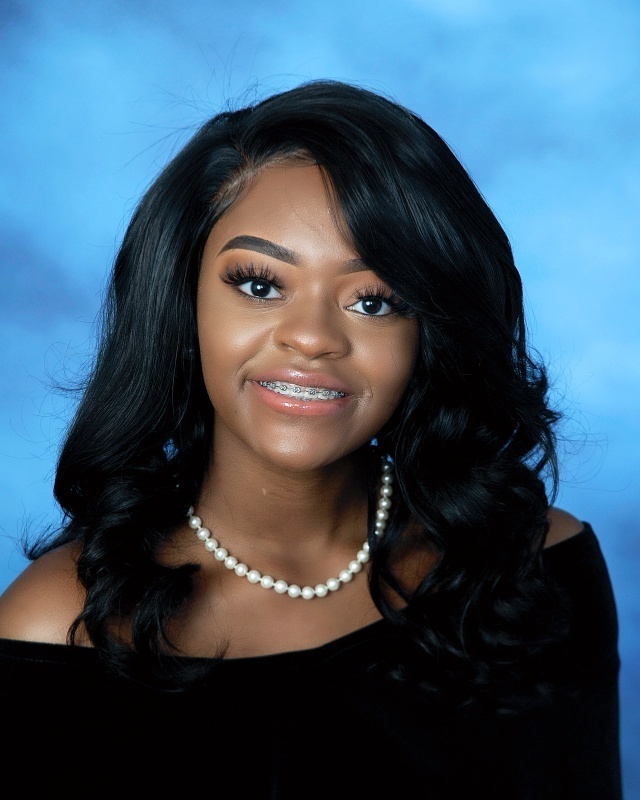 Alexis Crimes, Recipient of Georgia's Own Scholarship
Melissa Jernigan
Thursday, May 07, 2020
Georgia's Own Awards $23,000 in Scholarships to Albany Area Seniors
Credit union selects 23 students to receive $1,000 toward their college education
ALBANY, Ga. (May 7, 2020) – Georgia's Own Credit Union, recognized as the second‐largest
credit union in Georgia, announced the 2020 recipients of its annual college scholarship
program. After receiving applications from students in over 16 local high schools and 1 home school student, 23 high‐achieving seniors from the area were chosen to receive $1,000 toward their college education.
"While we know the coronavirus pandemic has prevented graduating seniors from enjoying
rites of passage like prom and graduation, we are excited to surprise our winners with this gift
toward their future," said Barry Heape, Southwest Regional President for Georgia's Own Credit Union. "Academic success is hard‐earned, so we take tremendous pride in supporting the best and brightest in our community with these scholarships."
Students were selected for the scholarships by a panel that took into consideration: academic record, financial need, school/community service and an essay. Including the $23,000 committed to this year's recipients, Georgia's Own has awarded nearly $140,000 in scholarships to Albany students over the last 16 years.
"While we don't know exactly what their college experience will look like this fall, we know it
remains as critical as ever to support these amazing students as they begin the next chapter of their lives," added Heape.
A full list of the 2020 recipients and their high schools shown below:
Americus Sumter High School: Michael Harris, Kirby Perry
Arabia Mountain High School: Ashlynn Wright
Baconton Charter School: Bethany Phillips, Lindsey Creech, Makayla Gay
Colquitt High School: Gavin Baker
Deerfield Windsor: Sarah Mullins, Jamia Lofton
Dougherty High School: Amiel Johnson
Fitzgerald High School: Annlyn Royal
Lee County High School: Ayanna Newberry, Alexis Danforth, Hayley Newberry, Tyler Coker,
Rhiannon Belcher, Emily McClure
Marion County High School: Alexis Crimes
Pelham High School: Kathrine Smith
Thomasville High School: Elijah Humphries
Westover High School: Amiraica Johnson, Ayania Dudley, Ariana Drake
About Georgia's Own Credit Union
Georgia's Own Credit Union has been a source of full-service banking and financial solutions for Georgians since 1934. Because they're owned by and report to their members (instead of stockholders), the not-for-profit institution is able to provide lower loan rates and fewer and lower fees than what is typically found in the market, all of which amounts to significant savings for families across the state. The 86-year-old credit union serves the Albany area, metro Atlanta and surrounding areas, as well as Savannah and Augusta through its 32 branch locations, its contact centers, 24/7 phone banking, as well as its mobile, tablet and online banking platforms. Visit georgiasown.org to discover more about their variety of lending options, savings platforms, mobile banking and community activities.