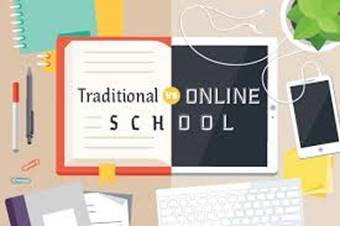 Learning Options for 2020-2021
Marion County Schools
Wednesday, July 08, 2020
Marion County School District is offering two learning options for the 2020-2021 school year. Parents can choose in-school/traditional instruction or remote/virtual learning though Edgenuity. Forms for parents to declare their child's method of instruction will be available at the schools and on the district website beginning July 15th. The deadline to submit the declaration form for remote/virtual learning is July 21st.
Parents who elect in-school/traditional instruction will send their students to school beginning August 5th with enhanced health and safety protocols. Those precautions will be discussed in a series of virtual town halls held by Superintendent Glenn Tidwell. Dates, times and links to those town halls will be posted on the district website and social media soon.
Parents who select remote/virtual learning through Edgenuity must first complete and submit the declaration form by July 21st. To participate in the remote/virtual learning program, the parent and student must:
· Commit to virtual learning and can only transition back to traditional at the end of a grading period, which is 9 weeks for students in grades K-8 and 18 weeks for students in grades 9-12 (or enrolled in a high school credit course),
· Have access to reliable internet connectivity, and
· Log-in and participate in the class each school day as outlined by the district calendar.
Participation in virtual learning does not prohibit participation in extracurricular activities taking place after school hours. As allowed by GHSA, virtual students can participate in athletics as well. The district is also in the planning stages of being able to provide drive-through lunch to virtual students. If access to a device and/or connectivity is a concern, the parent should discuss those concerns with their child's school principal. Once enrolled, a school faculty member will be available to the parent and child if support is needed throughout the grading period.
For more information regarding Edgenuity, please visit https://www.edgenuity.com/video-library/?vid=5978276525001.
To stay up to date on the district's plans to reopen, please check the district and school webpage and social media accounts.