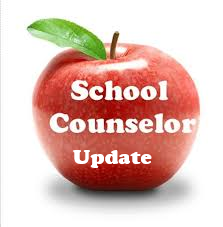 Update from L. K. Moss Counseling Office
LKMOSS
Tuesday, July 21, 2020
No act of kindness, no matter how small, is ever wasted. ~Aesop
Update from L. K. Moss Counseling Office
Shirley Sales, School Counselor, Grades PK-3
Melissa Price, School Counselor, Grades 4-5
Hello Friends! As we navigate through these uncertain times, there are so many concerns shared by children and adults, and often there are no clear answers. We want to assure you that we are still in this together and we are here for you. Furthermore, we will continue to provide counseling, guidance, and assistance to all students, regardless of their physical presence at school.
Should your child choose to work from home this fall (or at any point in the year), counseling services will still be available. Please reach out to sales.shirley@marion.k12.ga.us (Grades PK-3) or price.melissa@marion.k12.ga.us (Grades 4-5) to set up a counseling appointment. Students who choose to return to school may request counseling services through their teacher.
In the meantime, we want to remind all students to treat others with the same kindness and compassion that they would want to receive, both online and in person. You never know what another person is facing or how that person is feeling. If you had the power to change someone's life for the better, wouldn't you take it?
Listed below are some of the services provided by the Counseling Office:
Core Curriculum Lessons (formerly classroom guidance lessons)
Individual counseling-personal, social, emotional, academic
Large and small group counseling
Conflict Resolution
Anger Management
Test score interpretation
Referrals for outside/professional counseling services
Parent contact-academic and social/emotional
Representation to School Leadership Team
Please contact us via e-mail (preferred) or by phone at 229-649-5567 if you need our assistance.
**Always Remember: Be Kind. Be Safe. Love You Much!