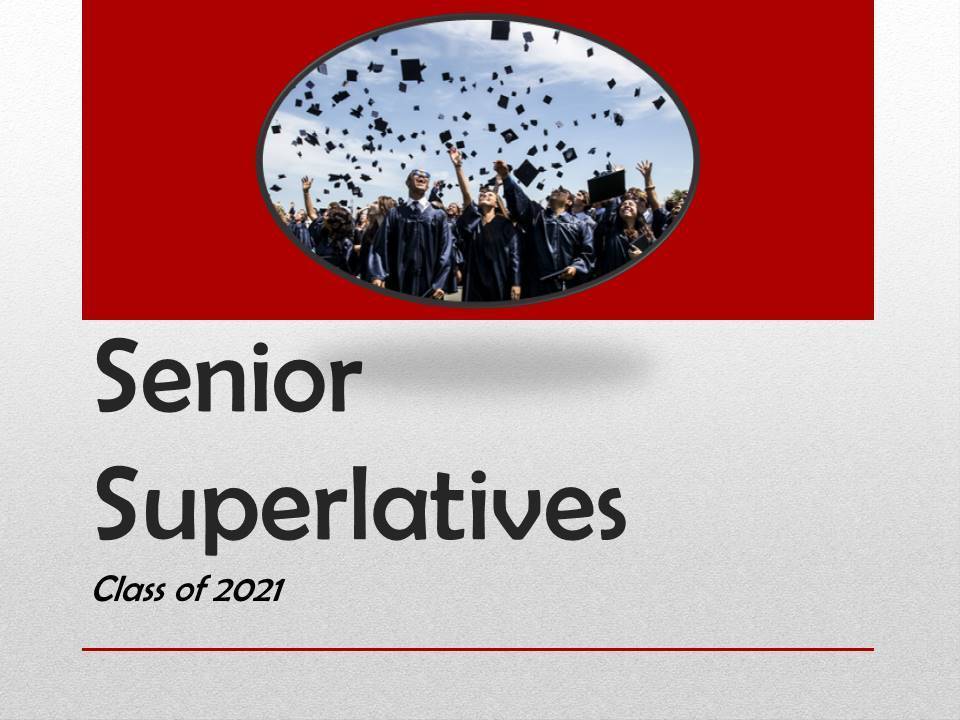 Class of 2021 Senior Superlatives
Melissa Jernigan
Monday, September 07, 2020
Seniors have the honor of being recognized in 3 ways:
Senior Superlatives are chosen by the high school teachers, based on academics, extracurricular activities, community and civic involvement, and character. Each teacher has an opportunity to vote for 3 seniors, and the highest-voted students are selected.
Class Favorites are chosen by Senior peers in several different categories.
Honor graduate/Scholar's Academy distinction are based on student effort and achievement.
This year's Senior Superlatives are:
Austin Duffey
Hunter Hemingway
DeChristian Hollis
Jaden Long
Noelia Morales
Ayana Morton
Marisol Perez Jarquin
Cameron Teate