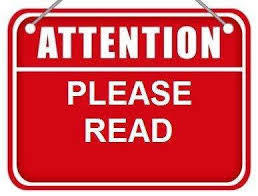 Public Invite to Title I Meeting
L.K. Moss
Monday, October 12, 2020
L. K. MOSS ELEMENTARY SCHOOL INVITES PUBLIC TO TITLE I MEETING
All parents of students at L. K. Moss Elementary School are invited to attend a virtual informative meeting to be held via Zoom on October 26, 2020 at 5:30 PM. Topics to be discussed are: Title I Program Opportunities, Special Education Services, Parent Mentor Program, Babies Can't Wait Program, Homeless Education, Using the Marion County District and L. K. Moss Elementary School websites, Brain Pop Internet Program, and the L. K. Moss Elementary School Parental Involvement Plan.
Those interested in attending should register in advance for the meeting at https://us02web.zoom.us/meeting/register/tZIkf-2hrDwrG93mO1HkQ6C1zoWBGEuwydrQ. After registering, you will receive a confirmation email containing information about joining the meeting.
If you have any questions, you may contact Cassandra T. Porter, Director of Academic Achievement / Federal Programs at 229-649-2234.