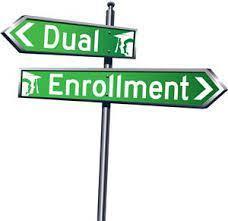 Dual Enrollment Procedures and Deadlines
Melissa Price
Tuesday, March 23, 2021
Dual Enrollment Procedures:
Any 10th grade and above high school student interested in Dual Enrollment should attend an information session held in the Fall or Spring of each year.
Students will then sign up for an appointment to meet with a Dual Enrollment advisor with the school of their choice. The schools we work closely with are Georgia Southwestern State University and South Georgia Technical College in Americus. Students are allowed to pursue options in Columbus, GA but will work with Mrs. Melissa Price to coordinate that.
10th grade students are only allowed to participate in approved CTAE courses at a local technical college.
11th-12th grade are allowed to take any Dual Enrollment approved course at any technical college or university in our area.
All students are limited to 30 hours of Dual Enrollment course work.
If a student withdraws from 2 classes, they are no longer eligible to participate in Dual Enrollment, even if they have funding left. (They can finish their current semester, but won't be eligible the next semester.)
Students must complete the required paperwork by the deadlines below. Paperwork consists of an application to the college/university you choose as well as a Funding application and Parent Participation Agreement. These are all completed on gafutures.org.
Please contact Melissa Price at price.melissa@marion.k12.ga.us or (229) 649-7520 if you have any additional questions.
Deadlines:
If you plan to enroll in Summer courses, you must have contacted me and completed required paperwork by May 3, 2021.
If you plan to enroll in Fall courses, you must have contacted me and completed required coursework by June 4, 2021.
Georgia Southwestern State University will be on campus for appointments on Thursday, March 25. Please sign up by tomorrow (March 24th) if you meet the requirements and would like to meet with them.