EDIT MAIN
Principal's Message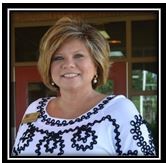 Dear Families:
Welcome to what promises to be another FANTASTIC school year at L. K. Moss Elementary School – HOME OF THE EAGLES! Each year brings a new beginning with new opportunities for learning. As we begin the 2017-2018 school year, our pledge to you - our students, parents and all stakeholders—is that this will be an exciting year full of engaging, meaningful and rigorous lessons and work-sessions in our classrooms and throughout our school.
Throughout this year, we will strive for academic success as well as share in those fun and special activities which create memories that last a lifetime. We are also committed to creating a school environment where safety, respect, accountability, support and excellence are highly evident. With your help and support, we will continue to build upon and refine our foundation of good work and many worthwhile traditions, with none being more important than our tradition of being "Committed to Excellence". Everyone associated with the Marion County School System and community is dedicated to providing the very best for our students.
At L. K. Moss Elementary School, we are respectful, we operate responsibly, we listen and learn, we expect the best, and we reach for success. We do all of these things because we are EAGLES. Our staff of highly qualified professional educators and support personnel is dedicated to providing our students experiences of high caliber and quality learning, continued growth, leadership opportunities, and high expectations for achievement. We pledge this will be our daily focus, and we invite and encourage you, our stakeholders, to work in partnership with us to seize these opportunities. We want, need, and value your involvement and support in your child's education. This is the key to the success of our students as they begin and continue on their educational journey.
You have much to be proud of at L. K. Moss Elementary School. The learning bar is high and the challenge is to continue preparing, working, and striving for excellence. Together, we can accomplish great things. We are proud of our students, faculty, staff, school and community.
Please take some time to review the information in this handbook so that you are familiar with our school policies and procedures. If you have any questions, please do not hesitate to call. Thank you for entrusting us to nurture, encourage, teach, challenge and enjoy your precious children for the 2017-2018 school year. Parents, please remember that your support is greatly appreciated throughout this year.
IT'S GREAT TO BE A MARION COUNTY EAGLE!
Warmest regards,

Leigh R. Medders, Principal
Si Ud. Quiere la traducción en español alguna información recibida de la Escuela L. K. Moss, por favor contactese con Leigh Medders o Deyanira Vicente-Pelico al teléfono 229-649-5567. If you would like to request a Spanish translation of any information received from L. K. Moss Elementary, please contact Leigh Medders orDeyanira Vicente-Pelico at 229-649-5567.