Please see our news article on COVID-19 in reference to school closure.


The ASVAB test has been rescheduled from its original March 19th date. The test will now be administered on April 23 at 8:00 a.m. This test is for juniors and seniors seeking a career in the Armed Forces.

Don't forget about our two important meetings on March 17th: 5:00-all parents/guardians of current 8th graders 5:30-parents/guardians of 7th graders who are interested in the pre-scholars program (informational meeting)


Senior dues (for yearbook orders and the trip to Wild Adventures) are due Monday, March 2. See Mrs. Owens or Mr. Chapman for details.

On February 27th, Gordon State College will have a private visit for undecided Seniors. Please see Mrs. Jernigan if you need to attend.

From Mr. Chapman: Senior dues must be paid in full by March 2 in order to participate in the Senior trip.

The Eagle Basketball team will go on the road to play Turner County Saturday night at 7:30.
The Lady Eagles basketball team will host Telfair County Friday night at 6:00. Be There Wear Red!

From College Board: You can get a head start on the year by registering for the March 14 SAT®. Taking the March administration will get you one step closer on your path to college. Register and practice at
www.collegeboard.org/sat
.


Seniors who plan to attend a college, university, or technical college this summer or fall need to complete the FAFSA immediately. Deadlines are quickly approaching. The website to use is
http://fafsa.gov
.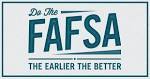 Applications are now open for the Georgia School Boards Association Youth Advisory Council! These students must come from grades 10 or 11 and must plan to attend all meetings if selected. Details/application:
http://gsba.com/yac
. Printed applications available in the office.
Subregion basketball tournament starts tomorrow at Greenville. Boys play Talbotton at 4:30 and Girls play Manchester at 6:00.
Tomorrow's Game vs Pacelli will be Girl's Jv at 5:00 and Boys Varsity at 6:30. No Boys Jv!
Come out and support our basketball teams tonight for Sr Night! Varsity girls start at 6:00 with Sr Night activities in between girls and boys game!

Juniors, there is still time to apply for the Washington Youth Tour through Flint Energies. This is an all-expense paid trip to Washington, D.C. for those selected! Deadline for entry forms is January 24th. The forms are in the main office.

Students interested in participating in this year's Poetry Out Loud recitation contest should sign up outside the front office. The school contest will be held on January 31st at 2:00 PM in the lunchroom. The grand prize at the National Championship this year is $20,000! For more information, please visit PoetryOutLoud.org
The JV game for today has been canceled. Varsity Girls will start at 6:00.
Tonight's JV basketball game has been canceled and the Varsity Girls will tip off at 5:00. Varsity Boys game to follow. These changes were made by Talbotton.

Middle school tennis tryouts begin this week - weather permitting. Girls will tryout Tuesday and boys will tryout Wednesday. You must have an up to date physical to try out. If you have any questions, please see Mrs. Roland.
Changes in Basketball times for this weekend! Friday Varsity Girls will tip at 5:00 vs Hawkinsville. Saturday No Jv Games and Varsity Girls tip at 1:00. This is to ensure everyone gets home safe with severe weather looming.

Congratulations to our Varsity Boys Basketball Team. They beat Brookstone last night. HS Basketball will travel to Chattco today. JV will start at 4:30 followed by varsity.

MS Basketball teams will be back in action today at home against Schley.

Congratulations to our Football Team. We beat Lincoln last Friday and have advanced to the Semi Finals in the state. We will play at home on Friday against Pelham. Kick-off is at 7:30.
The Marion County Eagle football team has advanced to the semifinals and will host the Pelham Hornets on Friday 12/6 at 7:30. Tickets are $15.00 and remember there are no passes out. The game will also be broadcast on 98.7 WISK. Be There Wear Red!
Varsity Basketball games 12/3, 12/6, 12/7, 12/10 have been postponed and will be rescheduled at a later date.
The Eagles will host Lincoln County Friday night at 7:30. Tickets will be 12 dollars and the gate will open at 5:30. The game will also he broadcast on the radio. Be there and wear RED!
Eagles defeat Schley 35-27! We will host Lincoln County in the Quarterfinals on Nov. 29th at 7:30. Tickets will be $12.00. Be There Wear Red!
The Marion County Eagle Football team will host Schley County in the 2nd Round of the state playoffs this Friday Night 11/22/19 at 7:30. Students can buy 1 ticket for $8 in the office. Everyone else must pay $10. Be There Wear Red!

One Act Play will perform at the old middle school tomorrow night at 6:00.

Congratulations to Walker Johnson for winning the MS Spelling Bee. We are also very proud of Eric Delong and Baleigh Berritine for participating in the MS Spelling Bee.

Congratulations to our MS Girls Basketball Team. They beat Talbotton on Saturday. Our Boys lost a close one to Talbotton. Both Teams will play at Taylor on Thursday.

Junior beta is having a pajama drive. We are collecting new pajamas in all sizes from newborn to adult. For each pair of pajamas scholastic is also donating a brand new book to Pajama Program to give to kids who are affected by instability. Any help would be greatly appreciated. Please send pajamas to Mrs. Janovsky before Thanksgiving break!
Eagles win their 8th Region Championship this decade by beating Macon County 37-20! It's great to be an Eagle! Congratulations coaches and players!
If you aren't able to make it to tonight's game, it will be broadcast on 98.7 WISK. Go Eagles!
Marion County will travel to Montezuma Friday night to take on the Macon County Bulldogs for the Region Championship! We will be attempting to win our 8th Region Championship this decade! Tickets are $8. Be There Wear Red!
Marion County is the only 1A public school this decade to secure 100 wins! What an accomplishment! Congratulations to all coaches and players (former and current)!
We will have our Fall Sports Senior Night recognition tomorrow night before the football game. Make sure to get there early and get ready to cheer on the Eagles in our last home regular season football game.

Fall sports Senior Night participants (and their escorts) need to meet Mrs. Tookes on Friday at 6:40 pm at the visitor's ticket booth. Please do not be late! We will begin as soon as everyone lines up.
Lady Eagles fall to GMC 4-0. We will play ECI tomorrow at 12:00 on Field 6. Go Eagles!
Congrats to Summer Star for finishing first place in Area Cross Country with a time 23:21.
Congrats to our Lady Eagles! 3rd straight year of making it to the Elite 8! Let's go to Columbus and make some noise.
Lady Eagles win Game One 7-2! Game 2 coming up!
The Lady Eagles Varsity Softball team will take on Hawkinsville in the second round of the fast pitch State Playoffs next week. Double Header on Oct. 16th at 4:30 and 6:30. Game 3 will be Oct. 17th at 5:00 (if necessary) $7.00 for the DH and $5.00 for game 3 if needed.
The Eagles take on Greenville tonight at Eagle Field at 7:30. It's HOMECOMING! Come on out and show your support but if you can't make it tune in to 94.7 WDEC! Go Eagles!
Congrats to our Lady Eagles softball team for winning their 3rd straight Region Championship! State Playoffs Here We Come!
Come out and support our Lady Eagles tonight for Senior night and with a win we will be Region CHAMPS!!!

The Marion Invitational CC Run will be this Saturday at 9:00.

The MS Softball team will play at Schley today for the 1st Round of the playoffs.

Congratulations to our Cross Country teams in the Warner Robbins invitational. Our Girls MS Cross Country Team finished 3rd out of 11!!

Kody Mincey is the first Student in the Class of 2020 to receive his acceptance letter! He will attend the University of Alabama next fall. Let this be a reminder to keep those accpetance letters "roll"-ing in!

I want to thank our faculty, staff, and students for a great start to the school year. Go Eagles!!

Seniors will have their senior meeting this Friday at 9:00. The 2020 picture will be taken on the football field after the meeting. Seniors wear school colors that day.

Be sure to check out our Athletics section in the menu for all sport schedules.

We're thrilled to announce Marion County Schools' new app! Access sports scores, cafeteria menus, news updates, even emergency notifications. Download the app on Android:
http://bit.ly/2D8Wo9p
or iPhone:
https://apple.co/2FW3Cy5
.


Congratulations and best wishes to the Class of 2019! 🎓