Bring your Smiles on Tuesday, August 20, 2019. It is Picture Day at L.K. MOSS!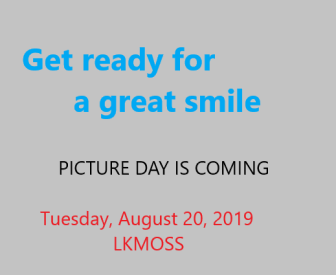 I'd like to thank all of our partners in education and churches for their generous donations of teacher and student supplies.

Great start to the school year! I want to thank our faculty, staff, students, and parents.

Be sure to check out our lunch menus and sports schedules in the Menu section of the webpages.

We are very proud of our Marion County Second Chances students who graduated yesterday! Congratulations on reaching this milestone!

We're thrilled to announce Marion County Schools' new app! Access sports scores, cafeteria menus, news updates, even emergency notifications. Download the app on Android:
http://bit.ly/2D8Wo9p
or iPhone:
https://apple.co/2FW3Cy5
.

We are excited that so many of you have taken advantage of the summer reading initiative...and we've added additional computers at MCMHS for your Reading Counts needs! Keep reading and we'll see you each Wednesday!