"ATTENTION PARENTS"– Friday, May 28 is the last day of school and EARLY RELEASE. Car riders will dismiss @ 11:45 am and buses will depart @ 12:00 pm. Please make sure that your child/ren will have someone to get him/her off the bus. The students will arrive at home three hours earlier on that day.

Parents/Guardians: We are getting close to the end of the school year. Please return laptops that were checked out to the front office at each school as soon as possible.

EMERGENCY BROADBAND BENEFIT CONSUMER: The EBB is a temporary FCC program to help families and households struggling to afford broadband internet service during the COVID-19 pandemic. Please see back of the newsletter for more info.

We currently have 2021-2022 PRE-Kindergarten registration openings available. For Pre-K, the child must be a Georgia Resident, but may be from any county within the state. Contact L.K. Moss Elementary School for any questions at 229-649-5567

GA MILESTONE TESTING: Tuesday, May 11th-4th grade ELA; Wednesday, May 12th-4th grade ELA; Thursday, May 13th- no testing; Friday, May 14th-5th grade Science. NO TESTING ON MONDAYS.

FIELD DAY: Due to our COVID policy pertaining to visitors on campus this school term, visitors ARE NOT allowed to visit during our field day activities. The dates for field day activities are as follows: Monday, May 24 Kindergarten-AM; 1st grade-PM Tuesday, May 25 4th grade-AM; 5th grade-PM Wednesday, May 26 2nd grade-AM; 3rd grade-PM LET THE FUN BEGIN!!!

We currently have 2021-2022 PRE-Kindergarten registration openings available. Please call the school for more information.

In School Student TESTING: Just a reminder-Georgia Milestones EOG Testing Dates; Tuesday, April 27th - 5th Grade ELA, Wednesday, April 28th - 5th Grade ELA, Thursday, April 29th – 3rd Grade ELA, & Friday, April 30th - 3rd Grade ELA Here are some tips for taking tests: · First, get enough sleep the night before the test. ... · Eat a good breakfast…. · Listen closely to any instructions. ... · Read the test through first. ... · Focus on addressing each question individually. ... · Relax. ... · Finished already? Make sure you've answered all questions…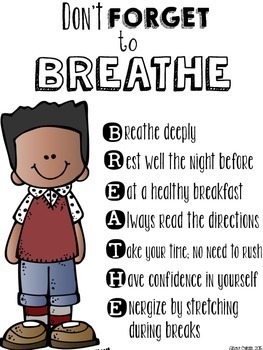 Fundraiser: Marion Middle School Cheer T-Shirts for Sale. Please see the back of the newsletter for more information on ordering. Thank you so much for supporting the Marion Middle School Cheerleaders!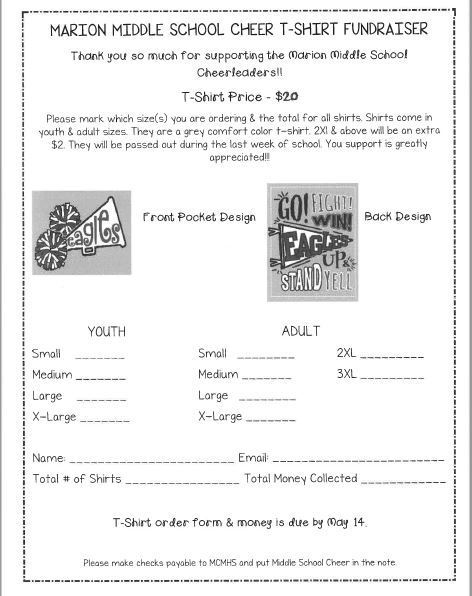 Dear Parents of L.K. Moss 3-5 Grade Virtual Students, With your permission, we are asking our virtual students to come to the school to take this assessment. The testing will occur in the computer lab and we will practice social distancing along with other Covid-19 protocols. We encourage all virtual students to participate in the Georgia Milestones Assessment. If you give consent for your child to participate, please e-mail Lindi Wright, School Testing Coordinator by Wednesday, April 21st. Her email address is
wright.ethel@marion.k12.ga.us
. Once she receives your confirmation of attendance, she will provide more details regarding the assessment procedures, dates and drop off/pick instructions, and Covid-19 protocols.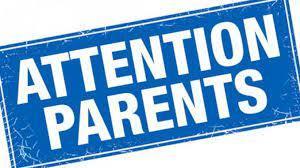 Spring portrait ordering deadline is this Friday, April 16th

The Character Education Word for the week is "HELPFULNESS."

We currently have 2021-2022 PRE-Kindergarten registration openings available. Please call the school for more information.

"No School"- March 29-April 2. Monday, April 5 is TEACHERS' WORKDAY. Students return to school on Tuesday, April 6. **HAVE A FUN AND SAFE SPRING BREAK!!!**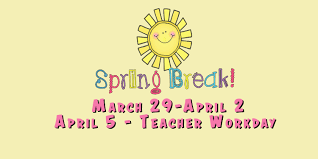 The Character Education Word for the week is "COURAGE."

LIBRARY BOOKS: Due to the increase of loss of library book inventories, students will start turning in library books on Monday, March 22. If they have any books at home, please send them to school. Your student/s will have access to library books through their teacher's checkout. They will no longer be bringing books home from the library. Sorry for any inconvenience of this matter.

L.K. Moss still has openings for the 2021-2022 school year PRE-K & KINDERGARTEN REGISTRATION. See our News Section!

VIAJEROS EN AUTOMÓVIL: Padres, estamos comenzando un nuevo PROGRAMA DE ENRIQUECIMIENTO / REMEDIACIÓN para nuestros estudiantes. Puede comenzar a dejar a su estudiante / estudiantes entre las 7:15 am y las 7:45 am todos los días. El estudiante / estudiantes llegarán tarde después de las 7:55 am. Consulte la parte posterior del boletín para obtener información. ¡Gracias por su cooperación!

READING FUN TIP - Listening to recorded books helps to improve vocabulary. Simply hearing a book read from a recording will reinforce words and exposes listeners to new words. Audiobooks can be downloaded, played from a CD, or streamed free from apps.

CAR RIDERS: Parents, we are starting a new ENRICHMENT/REMEDIATION PROGRAM for our students. You can start dropping off your student/students between 7:15 am to 7:45 am daily. The student/students will be tardy after 7:55 am. See the back of the newsletter for the information. Thanks for your cooperation!