Varsity Softball will play Crawford County in the first round of the state playoffs with a doubleheader on Wednesday at 5:00 and 7:00. Admission $10. "If" game Thursday at 5:00 with admission at $7.
Varsity softball will host the first round of the state playoffs with a doubleheader on Wednesday, Oct. 13th. Ticket price will be $10 and only GHSA passes will be allowed. The "if" game will be Thursday and the price will be $7. Times and Opponent are TBA

On Tuesday, October 19th, representatives from Georgia Southwestern and South GA Tech will be on campus. They will host a quick dual enrollment information session for anyone in 10th-12th grade interested in taking dual enrollment courses in the spring. They will then meet with individuals to register for classes. To meet with a representative to register for classes, you MUST sign up for an appointment time on the sign-up sheet in the front office.

L.K. Moss School Fundraiser Information: Don't forget! This semester, our school is participating in a unique fundraising program with Art to Remember that gives you the opportunity to purchase keepsake items with your child's artwork on them. The best part is that every keepsake order supports our school. Just head to ArtToRemember.com and search for your child's name, enter their online order code, or upload artwork from home and start shopping! The deadline for free shipping is October 22nd. Order by then to get your keepsakes just in time for Christmas!
https://arttoremember.com/school/JCJU6J

We are so proud of our varsity softball team! Congratulations on your Region Championship! We are looking forward to watching your performance in the State Playoffs.

Congratulations to this year's REACH Scholars: A'Nessia Gay, Jesus Rodas, Aniya Kelley, Baileigh Barrentine, and Ebony Jackson. We look forward to watching you grow and learn over the next four years in preparation for your future!

Flu shots will be given at MCMHS and LK Moss on October 5th for faculty, staff, and students. Interested students and employees should turn in this form to the front office at their respective school.
https://5il.co/z2br
https://5il.co/z2bs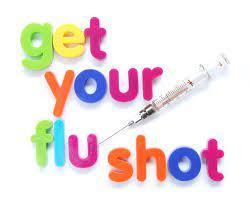 Parents: Don't forget to join us at LK Moss's book fair this week. Parents can come with their student from 8-10 a.m. each day or 2-3:15 p.m. each day. Just enter through the cafeteria door and head straight to the gym. We also also staying open until 7 p.m. Thursday evening in case parents want to come browse after school hours. We hope to see you there!

Marion County Schools will be closed on Friday (9/3) and Monday (9/6) for the Labor Day holiday. I wish you and your family a restful holiday weekend. However, please be careful, as COVID numbers are high in the community. If you feel bad after the weekend, please notify us as soon as you can, using the reporting form on our website or by calling the school. Open communication with diligent parents and guardians has definitely helped us keep our in-school numbers under control. Thank you for all you do, and again, have a great weekend!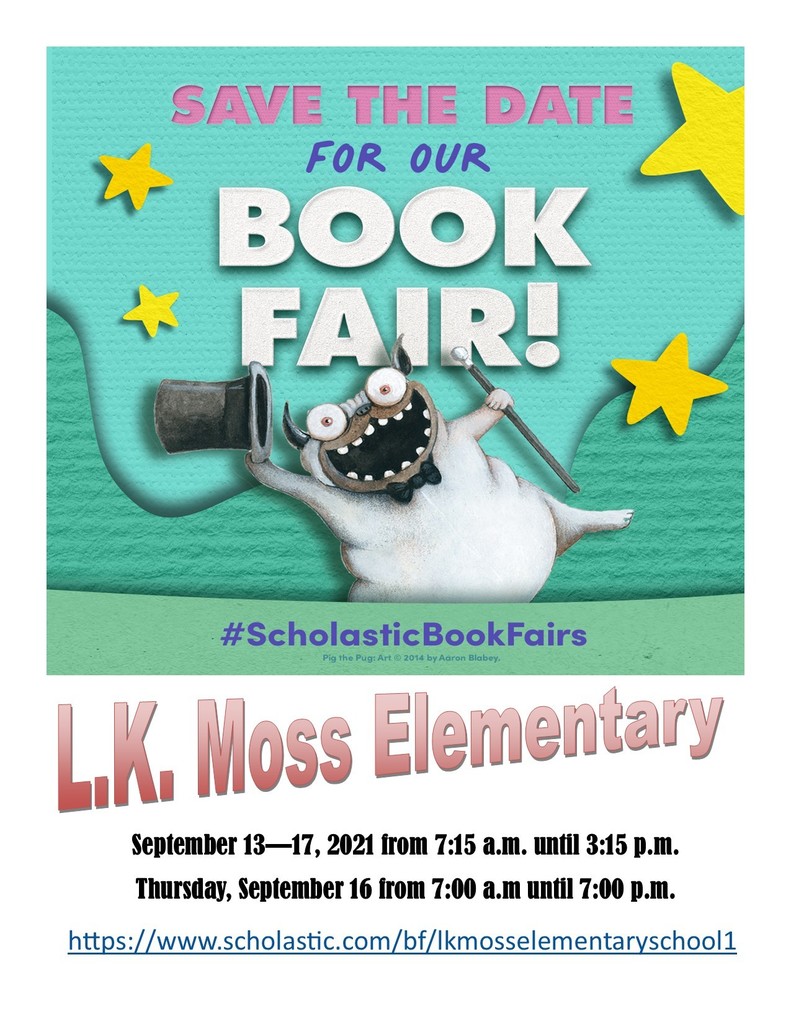 I would also like to address tomorrow's incoming weather system. We do not see any major safety concerns with tomorrow's weather. The drive/ride home may be wet and windy, but we are planning to continue with school and activities as usual at this time.

COVID update: We have had a tough few weeks, and according to the GA Department of Health, COVID is still a major issue in our county. At the school system level, we have improved over the past 5-6 days. As of Monday morning, one previously positive adult will return to work tomorrow. Less than 0.5% of the student body has tested positive or is waiting to complete their 10 days of quarantine. A lot of the improvement in our schools is due to the help and diligence of our parents/guardians. Please continue to keep us informed and continue to be safe outside of school.

Marion County's youngest citizens returned to school this month, and they certainly didn't enter empty-handed. The love and service of local organizations made sure local children had what they needed to start the year off right. United Way of the Chattahoochee Valley donated book bags and headphones. Several local churches donated school supplies such as paper, pencils, pens, crayons, glue sticks and the like. Mt. Zion Missionary Baptist Church wanted to make sure kids not only had the materials but also came dressed for success, donating several pairs of shoes as well as clothing. On behalf of the students and families impacted by our community's generosity, Marion County School District sincerely thanks each of you. #MarionCARES

As everyone is aware, COVID numbers are rising in the community and in our schools. Currently, we are making adjustments to daily activities, and we would like to share our plans with you. Pre-K through 8th grades: Students will have modified breakfasts/lunches with fewer kids at one time and more physical distance. At times, some students will eat in their classrooms or in other locations. Grades 3-5: Movement will be drastically limited for these students. Students will not change locations for a majority of their classes. In addition, group work will be limited for all grades, and hallway supervision will be enhanced to limit student contact (especially in upper grade levels). After the Labor Day holiday, system leaders will reassess the effectiveness of these safety practices. Masks are not required at this time, except on school buses and in some quarantine situations; however, students and employees are strongly urged to consider using masks until the current spike breaks. This is especially important when physical distancing is not possible. Please remind children and teens to cover their mouths when coughing, to wash their hands regularly, and to use hand sanitizer often. At this time, the ongoing HVAC project is about halfway complete. Hopefully, it will be fully implemented by October. These machines help to reduce pathogens in the air. School nurses will contact parents when students show symptoms that have been linked to COVID, which may or may not include fever. When students are exposed, we ask that parents decide whether to keep them home or to send them to school (with a mask on at all times). Please make this decision and adhere to your choice. This is a 10-day commitment from the time you are contacted regarding exposure. Students who choose to come to school will be assessed daily by the school nurse. Thank you for all your support and cooperation as we do our part to combat COVID. As always, we are stronger together, and our overarching goal is to educate our students while keeping them safe.

Tropical Storm Fred is predicted to strengthen before making landfall, and is projected to bring heavy rain and winds to the Chattahoochee Valley between 4 a.m. - 9 a.m. Tuesday. State laws prohibits school buses from being on road if winds exceed 40 miles per hour. Also, heavy rains bring about concerns for local dirt roads. Because of this impending inclement weather, the Marion County School System will be closed to students on Tuesday, August 17. Employees should report by 10 a.m. School and activities will resume as scheduled on 8/18. Please be safe, and we will see you on Wednesday!

It has come to my attention that false information is being spread on another website stating that schools are closed. This is NOT the case. For accurate information, rely on the Marion School System website/app and Marion Alerts only.

You may be aware of Tropical Storm Fred in the Gulf, which is moving this way. It should impact our weather on Monday. We are not planning to close schools at this time but are keeping an eye on the situation. Check the website late Sunday for updates. Severe thunderstorms and gusty winds are expected.


L.K. Moss PARENTS: Just a Reminder – school starts @ 7:30 am. The tardy bell rings @ 7:45 am. Students can be dropped off as early as 7:15 am whereas they will be redirect to the cafeteria until 7:30 am. Car riders begins @ 2:35 pm and buses depart @ 3:00 pm. If you need to check out your student/s early, please try to check them out by 2:30 pm before car riders begin. Also when checking them out, please bring in your state issued ID or Driver's License. Any transportation changes need to be a note brought by the student/s or email a note to the transportation email before 2:00 pm. The transportation email is
lkmoss.transportation@marion.k12.ga.us
.

Information regarding a local vaccine clinic