Reminder of a Class of 2023 Senior meeting next Friday (3/3) at 9 a.m.!


Students, make sure your Teams notifications are on! Scholarships, camps, and other information is always posted there. Check it regularly and be sure to meet all deadlines!

Interested in the medical field? This is a great summer opportunity! Application is available now in your Teams account. It fills up fast, so apply early!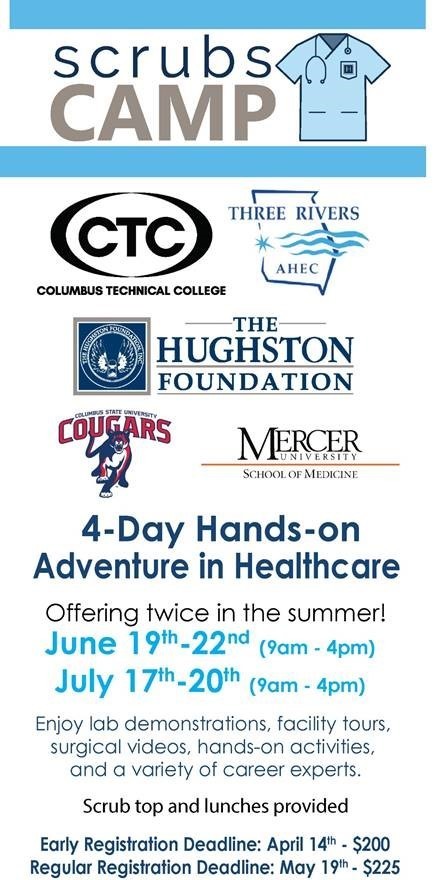 Congratulations to Kara Hartman on her acceptance to the University of West Georgia!

Any student in 11th or 12th grade who is currently completing or has already completed a career/tech pathway is eligible to attend the Skilled Trade Expo at South Georgia Tech on March 2. Please pick up a permission form from Mrs. Jernigan by Friday of this week and return it to her no later than Monday. See Mrs. Jernigan or Mrs. Scott if you have questions.

Congratulations to Michael Armour on his acceptance to the Avionics Maintenance Technology program at South Georgia Tech!

Congratulations to Ryan Flowers on his acceptance to Brewton-Parker College!

Senior meeting on March 3rd! Please try to attend if you possibly can. We will have updated info on your Senior Trip, Awards Night, scholarships, and more. Also, please view the updated requirement sheet if you are participating in the May graduation.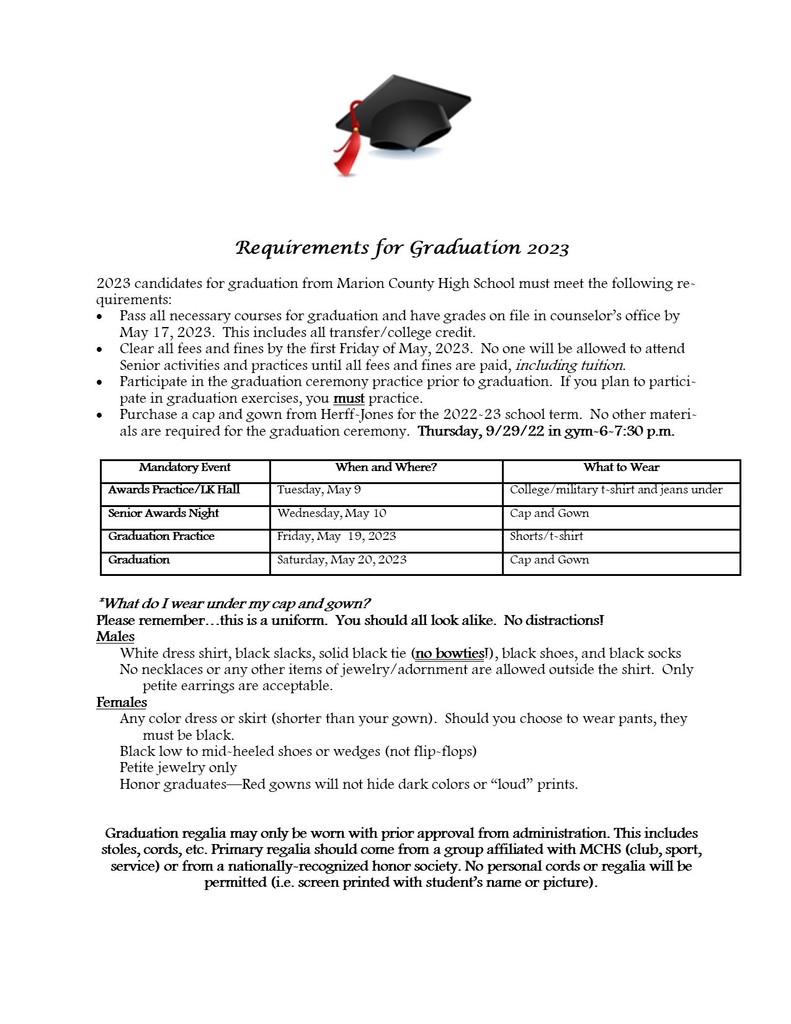 Congratulations to Ky'Shaun Blackshear on his acceptances to: Morehouse, Mercer, Kennesaw State, Valdosta State, and Georgia State!

Congratulations to Alberto Hernandez-Chavez on his acceptance to Georgia Southwestern and Columbus State!

Congratulations to Kara Hartman on her acceptance to Georgia Southern!
We will observe Valentine's Day for the school system on Tuesday, Feb. 14th. We ask all items be delivered to the gym lobby at MCMHS between the hours of 8AM and 12 Noon on Tuesday, Feb. 14th. Please be sure to label the item with the student's first and last name and the teacher's name (6th and 7th grade Homeroom teacher, 8th -12th grade 4th Block Teacher. As usual, if your child or teen is a bus rider, balloons must be the small kind with a "stick". No large balloons or stuffed animals will be permitted on buses.

From MCMHS Administration: We received notification that a threat was made by a student. Administration has taken appropriate action, and the threat has been avoided.


Cancellations for this afternoon: Varsity tennis MS tennis MS track (tryouts will be tomorrow and Friday)

2023 Junior Senior Prom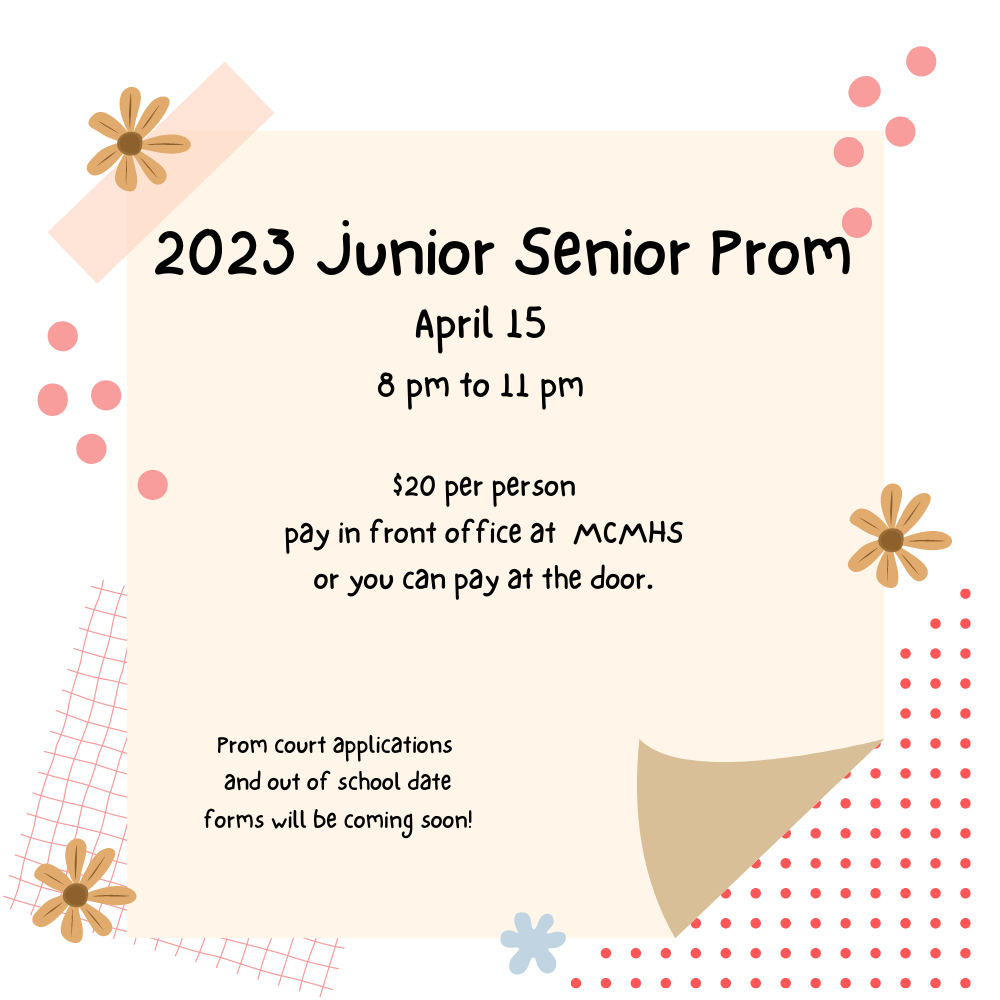 Congratulations to Summer Starr on her acceptance to Georgia Southern University!

Congratulations to Gabriel Gorski on his acceptance to Columbus State University!

Congratulations to Kaylie Zamarripa on her acceptance to Georgia State University and Kennesaw State University!

Congratulations to Faith Thornton on her acceptance to Xavier University!